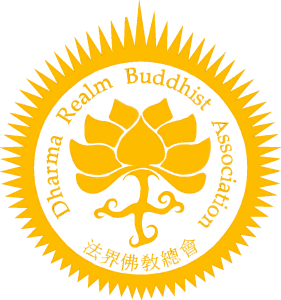 Snow Mountain Monastery
Snow Mountain Monastery Retreat Camp History
In 1985, former Heng Tso and I were driving the Venerable Master in Eastern Washington State. As we headed back to Seattle driving on Highway 2 over the Cascade Mountains through Stevens Pass, we headed down the western side of the mountains by the small towns of Skykomish and Baring.  As we were doing so, the Master became very interested in the area and instructed us to pull over and to stop so he could get out of the car and look around.  As it happens, we were at the old Baring Store were my family was living when I was born.  The Master said that this area of the Cascade Mountains is very auspicious and we should look for real estate sales in this area.
In 1986, after looking at some properties, we purchased a 27 acres near Skykomish at the juncture of the Miller and Skykomish River. The Master visited the property a couple of years later and said that the property is OK for now, but we should keep looking for real estate with better feng shui (water and land harmony).
In 1994, a statue of Gwan Shr Yin Bodhisattva (the Saint of Great Compassion) was donated to Snow Mountain Monastery.  This 12 foot high wonderful figure holds a (sweet dew) bottle that also serves as a fountain.
In 2011, we purchased a 10 acres, near the town of Index, Washington, which had a much better feeling and harmony as determined by two feng shui masters, Mr. Lu and Mr. Ong.  The new property is in a narrow valley next to the North Fork of the Skykomish River surrounded by many high mountains.  The Gwan Yin statue was moved to the new home and a wooden canopy was constructed around her.
In March of 2014, three donated 9 foot high solid granite statues arrived at Snow Mountain and were placed at the entrance of the Arhat (Sagely) Path. The Three Sages are Fenggan (Big Stick), Hanshan (Cold Mountain), and Shide (Pick-Up). They represent three living sages who lived during the Tang Dynasty in the Tian Tai Mountain region of China.
Snow Mountain Monastery Retreat Camp is now a center for many summer activities such as meditation and recitation sessions, retreat seminars, camping and hiking, and community services.
~ Bhikshu Heng Lai, September 2014